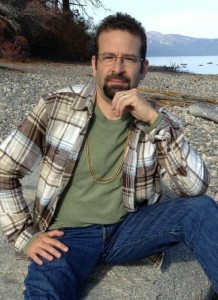 The Sesshin at Jikoji Zen Meditation Retreat Center ended on Sunday July 6, 2014 with my first bite of chocolate in two years.
For those unfamiliar with sesshin, it's a multi-day period of intensive Zen meditation. We just completed a three-day sesshin at Jikoji. For various reasons, my participation in the sesshin was less than I had anticipated, but something very profound happened at the end.  You might call it enlightenment, satori, or nirvana, or – what amounts to the same – life as it is.  I ended my nearly two-year abandonment of processed sugar and ate a large piece of chocolate.  While this may seem insignificant to many people, it was a profoundly beautiful event I experienced in utter solitude. 
Background. I had a very dear friend visiting me here at Jikoji for a few days. While roaming unseasonably frigid beaches in Santa Cruz, we had some wonderful discussions about our evolving spiritual practices and individual life journeys.  Among our "lighter" topics of discussion was food, and in connection with that what "sweet" thing I should choose to temporarily suspend my now nearly two-year abandonment of processed sugar.  I had decided that it should be extremely expensive, something like a $30 chocolate eclair at a fancy restaurant, consumed with an expensive bottle of wine and the company of close friends, somewhat reminiscent of Socrates being joined with close friends as he drank the hemlock and passed into the world of the gods.
However, on Sunday as I walked into the resident kitchen at Jikoji, in a moment's realization my former intention struck me as utterly absurd.  It was then that my eyes fell upon a huge block of dark, bitter-sweet chocolate with almonds, sitting on the kitchen table.  I walked up to it, broke off a large chunk, and without a second thought ate it all by myself. I drank it down with a cup of earl grey tea . . . hot. 
I have a feeling I will later look upon this experience and realize that I was "enlightened" at the moment the chocolate entered my mouth. maybe before, or maybe after.  For now, I simply see the experience as one in which I let the river carry me to the ocean.  Perhaps as the chocolate dissolved in my mouth, I too dissolved into a timeless present in which clinging and aversion had temporarily disappeared.
Do I now become a sugar addict again?  Only time will tell.  However, self understanding, which is the only final virtue in life, is worth the risk.  As philosopher Harry Callahan aptly noted, "a good man always knows his limitations."  Yet sometimes we only discover our real limits but pressing hard against the false boundaries we have erected in our lives. Right now, I'm largely about saying "fuck you" to limits grounded in delusions created by aversion and my former co-dependent relationship with my ex fiancée.
The bite of chocolate is in a sense nirvana: the cessation of a subtle form of suffering, which can only be rooted out and dissolved one bite at a time.  True freedom lies in the ability to say "yes" to whatever places you on the fine line between utter destruction and complete fulfillment. Anything short of this is a life half lived, and any such life is hardly lived at all. 
Michael Sudduth