Michael Sudduth (D.Phil., University of Oxford) is a philosopher of religion with a background in analytic philosophy, Christian theology, and eastern philosophy and religion.  His spiritual journey has led him from the Christian tradition to the Vaishnava bhakti traditions of India, the philosophy of Advaita Vedanta, and Zen Buddhism, each of which informs his approach to the Transcendent.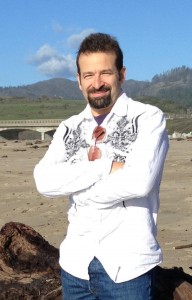 Dr. Sudduth is a professor in the Philosophy Department at San Francisco State University, where he also serves as the coordinator of the university-wide Religious Studies Program in the College of Liberal and Creative Arts. He is also a resident at Jikoji Zen Meditation Retreat Center. 
Dr. Sudduth's specific areas of interest include:
the philosophy of western and eastern theism

the nature of religious experience

the philosophical and empirical dimensions to belief in life after death

Jungian psychology and IFS therapy, especially in relation to spiritual practices and concepts of the self

Vaishnavism and Christian mysticism

Advaita Vedanta and Zen Buddhis

m
Featured Author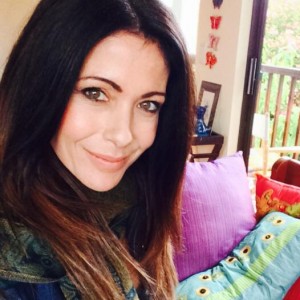 Bea Potgieter is a clinical psychologist and multi-dimensional author whose written work beautifully expresses a loving and spiritually oriented engagement with nature. Her deep passion for the natural world, especially animals, is reflected in her writing, which ranges over reflective prose, poetry, and inspirational children's fiction. Her illustrated children's book, Blue Star and Lionheart (2012), puts important themes in ecopsychology to work in a creative and enchanting manner to raise the level of consciousness in children of their intimate and positive relationship to the natural world. And where words are insufficient, Potgieter has given us a taste of nature through wonderful photography that aesthetically conveys many of the prominent themes in her writings. Her photography and writing is informed not only by her training in psychology and life-long personal reflections, but by her lived experiences in the South African landscape. Potgieter retains a professional website for her work as a psychotherapist, as well as a blog page devoted to her nature photography and writings on wildlife, conservation, ecopsychology, and ecomysticism.  Her work is absolutely brilliant. I highly recommend it! – M.S.
Featured Videos
Muse – Madness
Jeff Foster:  Life Without a Center
Rupert Spira: Discovering the Real Self
Adyashanti: The Experience of No Self
Radha-Krishna image featured in the banner is produced by artist Barnali Bagchi, who owns exclusive rights to the image, which appears on michaelsudduth.com by permission of the artist.