This week I was heartbroken to learn of the death of Jason Zarri, long-time philosophy student of mine who was currently pursuing an MA in philosophy in our department. Jason took many of my courses during his undergraduate days at SFSU, and we had many conversations, even recently, outside of class on philosophical topics.  He was a brilliant student whose passion for inquiry greatly inspired his peers and my colleagues.
I am deeply, deeply saddened by his sudden death. I was due to offer him comments on a paper he had planned to submit for publication, and when I briefly saw him last, a couple of weeks ago, we made it a point to get together sometime this semester and get current on things.  Sadly this meeting with never happen. His last word to me was "congratulations," left on my LinkedIn page the day before he died.  This sums up the kindness of his heart.
In these moments I'm reminded of the fragility of life, and the importance of returning to our ultimate intention for living. Our drama, our projects, our complaints . . . they are but footnotes in life's eternal story.  For me I always come back to the storyline, which is love, the love out of which everything is arising, evolving and, yes, passing away.  And it takes the passing away, whether of a lover, friend, family member, or student, to bring us each home again. 
"Love knows not its own depth until the hour of separation." – Kahlil Gibran
I send the deepest intention of healing for Jason's family, whose experience of loss is certainly inconceivably greater than my own sorrow over Jason's death. I repost here the message I posted for Jason's memorial, which is my meditation for today.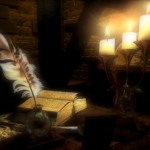 Dear Jason: you were an inspiration not only to your peers but also to your teachers.  Thank you for your gift of inspiring me as your teacher for so many years. I will remember you as a passionate inquirer into truth, but most importantly as a person who carried on this inquiry with a kind and loving heart. To live forever in the hearts of those you have touched in this way is to have achieved an immortality to which even the gods aspire. – With deep gratitude, Michael Sudduth
For blog readers who are local and who knew Jason. . . 
Jun. 13, 1986 – Oct. 31, 2014
A Rosary will be held on Monday 11/10 at 10:00am with services to follow at 10:30am at St. Joseph Catholic Church, 837 Tennent Ave. Pinole 94564.
A procession will follow to the Queen of Heaven Cemetery, 1965 Reliez Valley Road, Lafayette.